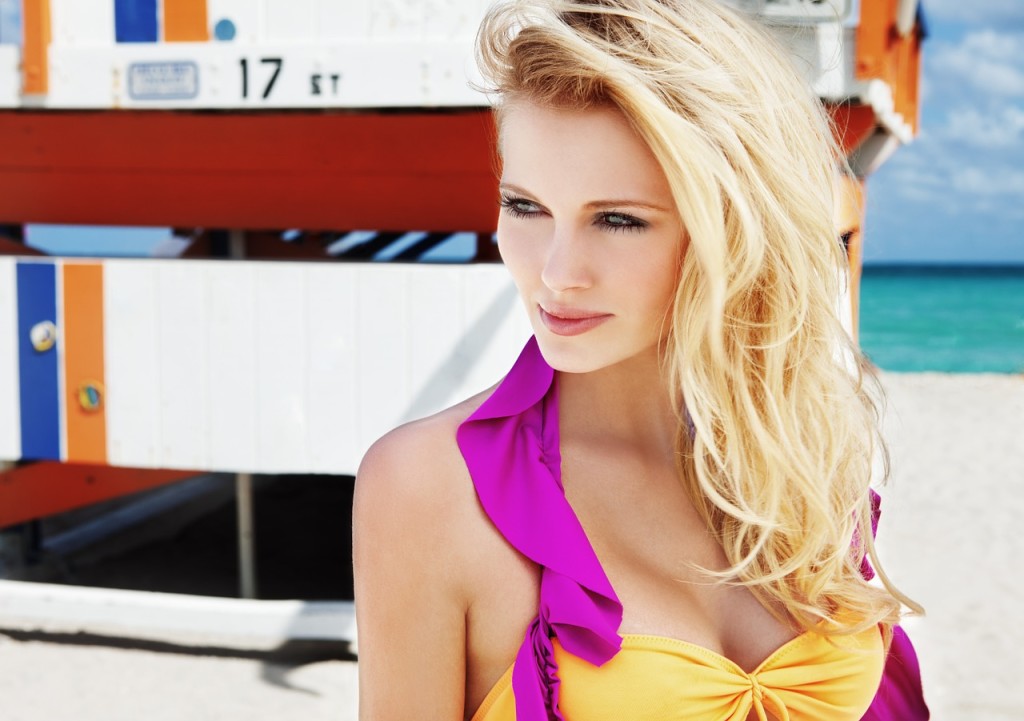 I used to wondered what are those strangely named ingredients in the shower gel, shampoo, hand wash, toothpaste, hand creams and lotions etc. I did not carry a dictionary with me for shopping, and once I have purchased a beauty product, I did not care anymore. I have trusted that the beauty industry is not all about money, but they honestly want to provide a product that helps me to stay clean or young looking.
It's all changed a few years ago when I have came across a great book about the many toxic ingredients that may be present in the body care products we use. I have started to read this book and I was shocked. I had to realize how ignorant shopper I was never questioning what is in the body care products I have used.
Samuel S. Esptein's book: Toxic Beauty is a must read for everyone who is concerned about the wellbeing of their family. Not only it gives you an overview of the beauty industry, but it shares the information we need to know about the most commonly used chemicals and their biological effects. We have the right to know these, and we have the right to informed decisions and choice concerning the products we use.
Let's look at Palmolive's Antibacterial Lime Liquid Hand Wash.
Ingredients: Water, Sodium Laureth

Sulfate

, Cocamidopropyl Betaine, Lactic Acid, Cocamide MEA, Fragrance, Sodium Benzoate, Sodium Salicylate, Glycerin, Tetrasodium EDTA, Benzophenone-4, Poloxamer 124, Lime (Citrus Aurantifolia) Juice, Lime (Citrus Aurantifolia) Oil, Cl 47005, Cl42090
What are these?
Sodium Lauryl Sulfate is the most toxic ingredients on this list. When used in combination with other chemicals, it can form nitrosamines, a deadly class of carcinogen. It is also used to clean engines, garage floors and at car washes.
Cocamidopropyl betaine is a surfactant and foaming agent. It was voted 2004 Allergen of the Year by the American Contact Dermatitis Society per Wikipedia.
Lactic Acid is a penetration enhacer, improve the body's absorption of other ingredients, which can be dangerous if those other ingredients include toxins
Epstein, Samuel S. (2009-04-01). Toxic Beauty: How Cosmetics and Personal-Care Products Endanger Your Health… and What You Can Do About It (p. 36). BenBella Books, Inc.. Kindle Edition.
Cocamide MEA is hormone-disrupting chemical that can form cancer-causing agents — research indicates a strong link to liver and kidney cancer.
"Fragrance" is a euphemism for nearly 4,000 different ingredients. Most "fragrances" are synthetic and are either cancer-causing or otherwise toxic. Exposure to fragrances has been shown to affect the central nervous system.
Sodium Benzoate is a preservative that promotes cancer
Tetrasodium EDTA is a surfactant and hormone-disrupter
Poloxamer 124 – surfactant
Sodium Salicylate or salicylic acid is a penetration enhancer, improve the body's absorption of other ingredients, which can be dangerous if those other ingredients include toxins
Cl 47005 – also known as acid yellow 3, or yellow 10, cosmetic and food colorant
Cl42090 – also know as FD&C Blue No. 1, Acid blue 9, D&C Blue No. 4, colorant & it is an allergen
Even if the amount of these chemicals are very law in a single product, the problem is that they are included in MANY products we use daily, and a lot of little amount add up. These not only endanger us, but our babies too.
"As a clear illustration of how easily the chemicals a mother uses on her skin end up in her fetus, consider these findings: An analysis of umbilical cord blood samples taken from twenty-seven European volunteers, in a 2005 study conducted by Greenpeace International and Britain's WWF (formerly known as the World Wildlife Fund), detected eight groups of contaminants.1 These included fragrances used in perfumes and personal-care products, and synthetic musks, used to replace natural aromas in cosmetics, hand creams, perfumes, and soaps. The most common type of synthetic musk, known as HCB, turned up in almost all of the blood samples taken. Musk ambrette, another synthetic musk, was found in twelve of twenty-seven umbilical cords tested—despite the fact that this ingredient had been banned in European cosmetics (though not in U.S. cosmetics) as a toxin since 1995."
Epstein, Samuel S. (2009-04-01). Toxic Beauty: How Cosmetics and Personal-Care Products Endanger Your Health… and What You Can Do About It (p. 68). BenBella Books, Inc.. Kindle Edition.
I think it is truly alarming and I have switched all the beauty products I use. My one stop shop for toxins free beauty and household cleaning products is Modere. Use coupon code: 566605 for $10 off from your first order (works on orders over $50)
What non-toxic beauty products do you use? Please comment. 
If you liked this post, please share and pin!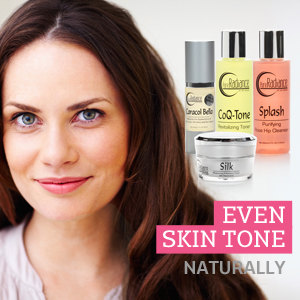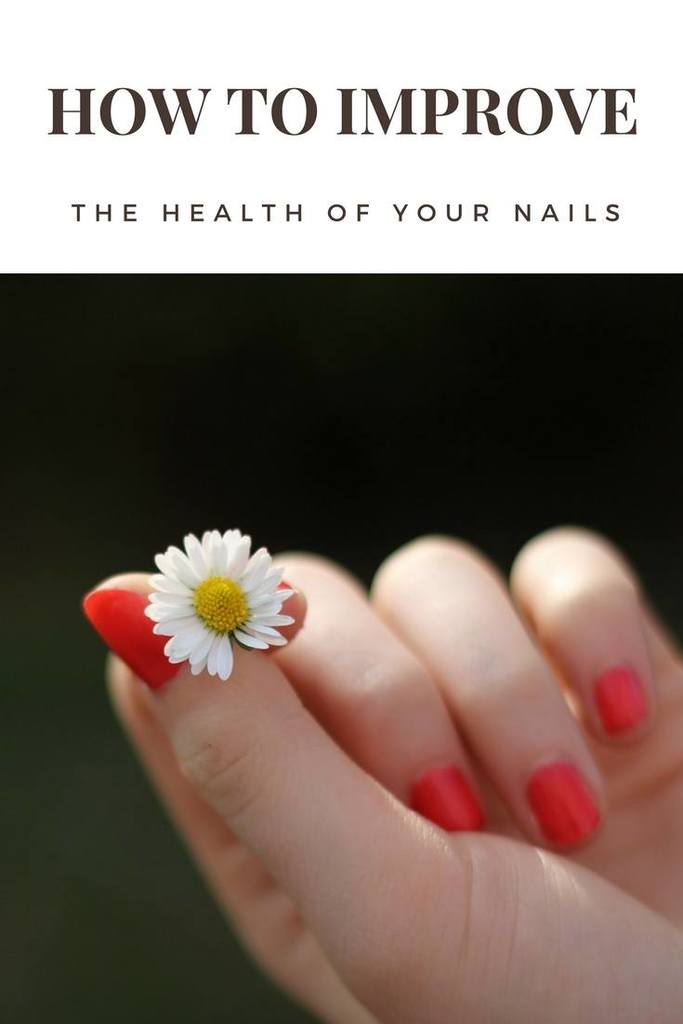 I asked a friend of mine, who is a nail expert to give me some tips and information on how to improve the look of my nails. I think it worth to share.
The nails are not just ornaments of the hands but they provide protection by defending the ends of the fingers from potential hits.
Among the abnormalities of the nails – dryness is the most common. The causes of nail dryness are mainly the lack of vitamin A and the drying effect of the washing and dish washing agents.
If you have white spots on the nails these are indicators of lack of zinc.
The nails of your hands grow at about 4 mm every month, but their growth rate can accelerate in warm weather.
You can strengthen your nails with the help of a proper diet and natural oils. The most important properties of nail nourishing oils is that they nourishing both the nail-bed and the nail by filling them up with vitamins.
The
Nail-bed
Many people think that the nail-bed doesn't need nourishment. The dry skin around the nail can easily tear causing considerable pain. This can be easily overcome by the help of some natural oils resulting in healthy shiny nails and nourished nail-bed, that enhances its look.
Removing the dry skin from around the nails makes the nails look more neat. This however needs to be done with increased carefulness, as any damage made by the scissors can lead to the infections or inflammation of the nail-bed.
Nail Nourishment 

Yo

u Can Make At Home

A true classic recipe for nail nourishment is to combine lemon juice with olive oil. This is the easiest to prepare, just mix 2 tablespoons of olive oil with 10 drops of lemon juice and stir. You can apply this natural nail nourishment every day.

Or you could also try this one, mix one tablespoon of avocado oil and Jojoba oil, add 5 drops of lavender oil and 10 drops of calendula oil this can be used daily.

Vitamin E is also a great choice. Take a vitamin E capsule, press out the oil and rub in your nails daily. You will see outstanding results within a few days.

There are also other oils, such as almond, linseed, castor or pumpkin seed oil which are multi-functional as they can help revitalize not only your nails, but also your hair too.
How Does a Proper Diet Help?
The nails consist of several layers of keratin, which is a type of protein, so a sufficient amount of protein in your diet is vital for the natural growth of nails. It is also necessary to have adequate vitamin C.
The different food supplements are the most effective if they contain biotin and a wide range of the B group vitamins.