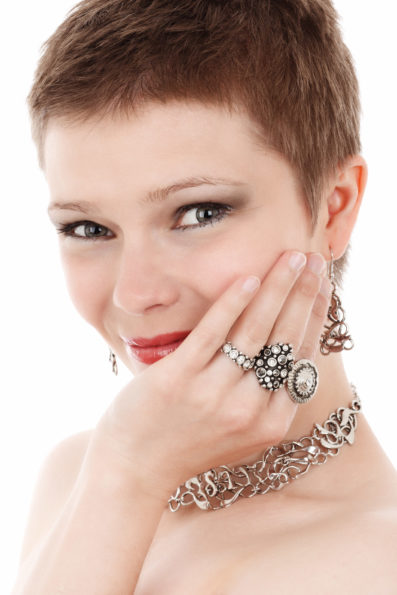 How To Erase Wrinkles?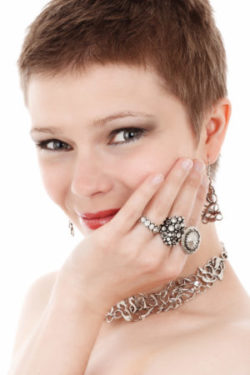 We mum's would like to stay looking and feeling young as long as possible.
Unfortunately as the years go by, there are certain changes take place in our skin.
In our 30s collagen and elastin content in the skin tissues start to break down causing the skin to lose it's plumpness, become thinner.
We start to not to like, what we see in the mirror.
Besides that, our complexion may become drier. We might notice broken capillaries on the cheeks and age spots appearing on our hands. The fine lines around our eyes become more visible or even pronounced.
Therefore we might feel an urge to turn back time. But how can we erase wrinkles? What options do we have?
This post contains affiliate links. This if you click a link and make a purchase, I might receive a small commission at no cost to you, so thank you.
Botox – Miracle or Curse?
Botox is a common non-surgical, cosmetic procedure, trying to improve the appearance of skin.
Did you know that Botox is a brand name of a toxin produced by botulism bacteria (Clostridium botulinum)?
Most importantly, this bacteria produces  a neurotoxin that is among the most toxic substances known. I certainly would not want to inject it into my skin.
* If you like this post, be sure to share it on Pinterest, so your followers can read it too!
How Botox Works
Heather Brannon, MD explains it very well on her website:
"Despite what many will tell you, Botox doesn't actually erase wrinkles. (In fact, you should be wary of any doctor, nurse, or aesthetician who claims that it does.)
Instead, Botox works by temporarily disabling the facial muscles that cause wrinkles (most specifically those associated with crow's feet and the frown lines between your eyes). Botox is able to this so by directly blocking the facial nerves that tell your muscles to contract.
The Result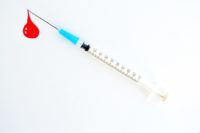 Botox isn't reversible once it has been injected, but it does wear off. Its effects typically begin within 48 hours of an injection and become noticeable within five to 10 days. However, the effects only last from between three to five months, at which point you would need to another treatment to maintain the anti-wrinkle effects."
Anti-aging Skin Care Products
Most products you can find on the shelves of a skin care store or pharmacy, or listed on a website have
synthetic additives in them. Such as dissodium EDTA. BHT, Propylene Glycol, Polysorbate-20, Dimethicone and the list goes on. Even the so called "natural" serums and creams may contain one or more of them.
What are these chemicals?
Dissodium EDTA is a penetration enhancer. It disrupts the surface of the skin cells and the other chemicals from the skin care product or from the environment can get in.
BHT -" Butylated hydroxyanisole (BHA) and butylated hydroxytoluene (BHT) are preservatives. You can find them in a variety of personal care products. These chemicals are linked to several health concerns including endocrine disruption and organ-system toxicity." – safecosmetics.org
Propylene Glycol is an other penetration enhancer.
Polysorbate-20 is a surfactant and emulsifier. The concern with Polysorbate-20 is that they treat it with ethylene oxide and 1,4-dioxane can contaminate it. 1,4 dioxane is a potentially dangerous by-product, that is a known animal carcinogen, also been linked with skin allergies.
Dimethicone is what the chemists like to call a silicon-based polymer. "Polymer" meaning it's a large molecule made up of several smaller units bonded together. Simply put, it's a silicon oil. It is man-made in the laboratory and used in personal care products as an anti-foaming agent, skin protectant, and skin and hair conditioner.
Why Dimethicone is bad for your skin?
That artificial coating on the outside of skin causes several issues:
It traps everything under it—including bacteria, sebum, and impurities—which could lead to increased breakouts and blackheads
The coating action actually prevents the skin from performing its normal activities—like sweating, temperature regulating, sloughing off dead skin cells, etc.
Prolonged exposure to dimethicone can actually increase skin irritation, due to the coating property and because dimethicone is listed as a possible skin and eye irritant
Those with sensitive or reactive skin are at risk of an allergic reaction to dimethicone
On top of all this, dimethicone is a non-biodegradable chemical' – source: bewell.com
Example: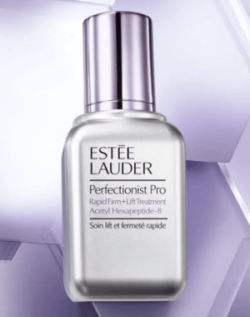 Estee Lauder's Perfectionist Pro is a perfect cocktail of synthetic and natural ingredients.
Besides that, it will fill up your wrinkles and may make your skin appear beautiful but does not make it healthy.
There are five star reviews on it's products, and for those who don't mind  the synthetic ingredients, it might work.
I included here the list of ingredients that I like to avoid:
'Dimethicone , Polysorbate 20 , Lauryl Peg-9 Polydimethylsiloxyethyl Dimethicone , Polysilicone-11 ,  
Glyceryl Polymethacrylate ,  Peg-8 , Disodium Edta , Bht , Phenoxyethanol , Mica , Titanium Dioxide (Ci 77891) , Iron Oxides (Ci 77491, Ci 77492, Ci 77499) 
Give Me A Dictionary!
When we see the list of these ingredients, most of us have no clue what they mean. But we assume that they are totally safe for us. Nothing can be further from the truth and it is time to learn what do these names cover.
Just think about it, the FDA may set the safe levels. But all these chemicals in the anti-aging serum, in the different body-care products, in the cleaning products –  add up. Are the sum of those still below the safe levels?
The molecules that are native to the body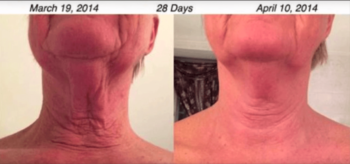 A few years ago there was an amazing health-science and anti-aging breakthrough. Scientist gained new understanding about how our body restores itself. As a result, now we can boost our body's own healing process.
With this break-through came a 100% non-toxic gel. It consist of molecules native to the body and it is extremely effective in rejuvenating skin. This is the solution to erase wrinkles.
Even the older generation see astonishing results as this gel truly rejuvenates their skin.
Therefore, instead of Botox or fancy anti-wrinkle serums, I prefer this gel.
The "Magic Gel"
This non-toxic gel is not only effective on wrinkles but it speeds up the healing of wounds.
Me and my kids call it "magic gel" at home. It's handy to have a tube in my purse, as it is great first aid at small accidents and scrapes.
Above all, healthy skin helps to protect our body. Because of that, you might want to learn more about how you too, can rejuvenate your skin.  Sign up to my newsletter and gain access to the free presentation explaining the science behind this product. See for yourself if you want to make the switch over to this toxins free gel.