I have read an article on bestlifeonline.com titled "40 Ways Your Body Changes After 40 "- the good, the bad and the unavoidable.
This post is an extensive aging symptoms collection with some good suggestions how to lessen them, but it appears that they have no idea what causes them in large.
Why do we experience any of these symptoms at all? What is the one underpinning change that occurs as we age?
Let's start with a short overview of the symptoms, although I will not mention all 40 of them. If you want to read them all click here to read the the article. The main symptoms:
Wrinkles become more pronounced and the article states its due to aging and wear and tear.
Hair starts to grow in weird places and both man and woman are allegedly will be prone to this. In the same time allegedly we are starting to lose hair and especially man start balding. No exact reason mentioned – neither any solutions.
You experience more aches and pains and the articles states that wear and tear on the body is cumulative – which is true, but I don't think this is the full or real reason. Let's not forget that our kids push their bodies like no tomorrow and experiencing plenty of tear and wear, BUT their body recovers and regenerates much faster. WHY? – the articles states, that Scientist not certain why it takes longer to bounce back from injury as we are getting older.
Now this statement is incorrect. Those scientists who have been involved in a certain health-science and anti-aging and sport-performance discovery, now know why it is, although many  scientist and Doctors don't know about it yet. The information about this breakthrough discovery is available for everyone, and if you would like to read about it, click here.
Apparently after 40 you sleep less, and the quality of sleep also declines. THIS is certainly not true for me. I can sleep like a baby. Mind due it might just be one of the many positive effects of the supplement I'm taking.
The article also states that it becomes harder to lose weight. I disagree with that, I strongly believe that if we provide proper nutrition to our body and don't forget to exercise regularly, losing weight shouldn't be any harder than at a younger age.
At around mid-30 early 40 we start to have more grey hair. By simple observation it holds true, but the real cause is not our age, but mineral deficiency. Keeping a diet high in copper, iron and B vitamins can help to lessen greying. In fact, I have somewhat less greys now in my hair than 3 years ago.
For us ladies, the forecast is that we will experience all kinds of perimenopause symptoms, for example migraines. But I think these are also avoidable and so far, I don't have any of them. This article doesn't mention it but having enough vitamin D for us ladies is crucial. If you want to know what else I'm taking to prevent those unwanted symptoms, let me know.
Our body is breaking down
At around 40 is when we start to notice that our body is breaking down. It doesn't start when we are 40, it is accumulating from younger age and it is the result of oxidative stress. What factors cause oxidative stress?
Bad diet, toxins we are exposed to in our environment, stress, even heavy exercise is hard on the body and contribute to it's breaking down.
You might not be aware, but there are many toxic substances are in the average body care products. For example Sodium Laurel Sulphate in shampoos, body wash, dish washing liquid, Polyethilene glycol or PEG is the basis of many skin creams and these act as pseudo-estrogens in our body, and these can cause oxidative stress.
If you would you like to get my list of toxins free body-care brands, please let me know in a comment.
The Good News
After facing what is to come, you might ask, what can I do about it?
Can aging be prevented or at least slowed down?
What is the underpinning change?
While we certainly can't turn back time, there is a way to slow down aging by supplementing redox-molecules.
The advantage of helping our body with supplementing the diminishing amount of redox-molecules as we age, we enable it to  become youthful and energetic again, to get rid of the body aches and pains by itself, smooth out wrinkles and more.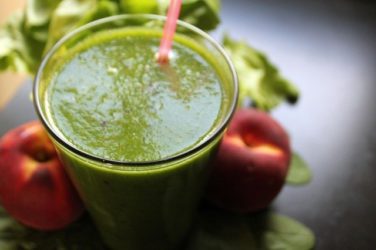 Join SuperMom's A Smoothie A Day – 30 Day Challenge today!
The challenge is to drink one smoothie per day for 30 days.
It is not only a tasty and fun challenge, but it can put your feet on the path to reforming your family's diet into a healthier one by adding a green smoothie to it. Make no mistake, the kids will love it too!
Sounds good?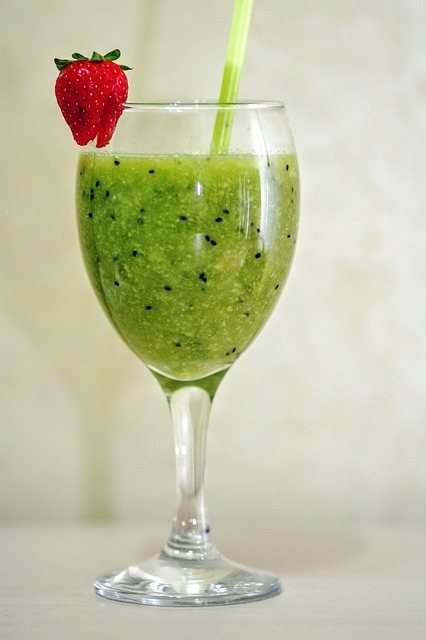 The best is to consume a mixture of leafy greens and fruits by creating easy green smoothies but not every smoothie you drink has to be green. If you use veggies, like carrot or red capsicum, without greens, will work just as well. In fact, you can even create a chocolate protein and fruit smoothie. Yum!
We encourage you to think up new recipes based on a delicious green smoothie formula. Blend together a mix of delicious fruit and greens with water in a ratio of 60% fruits to 40% greens. Following this ratio you will arrive at the best tasting, balanced smoothies.
Introducing different leafy greens into your diet, such as spinach, kale, collard greens, dandelion greens, will help you to get the most benefit from this challenge! All those leafy greens assist in providing the vitamins and minerals your body needs.
In my opinion the best is to start your day with a delicious green smoothie, but you can set your smoothie time anyway you like.
Note that the suggested minimum serving size of a smoothie is 500ml.
Feel free to go for more than one smoothie a day.
In order to participate in this challenge you only need a blender and a few ingredients.
The blender doesn't have to be anything fancy, just operational.
Who is it for?
This challenge is for anyone who wants to introduce more healthy goodness into their daily diet.
It is for those, who want to feel better,  for those who want to provide the best nutrition for their family, and
for those who realized that food is medicine and want to stay healthy.
Who is it NOT for?
I don't know of any type of person who would not benefit from embarking in this challenge.
However, there might be some people who don't like changes and won't change their unhealthy diet one bit.
This challenge is not for them.
WARNING! Participating in the 30 Day Smoothie Challenge may result in the following side-effects:
losing weight
detoxification
increased energy
improved digestion
clearer skin
elevated mood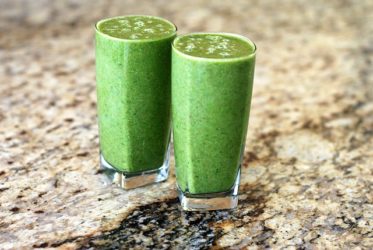 Note that this IS NOT a fad diet or strict detox/cleanse that bans certain foods from your menu however it is not recommended to feel up with candies and chocolate in the rest of the day. I know, you are smarter than that.
I hope to inspire you with this challenge to make little healthy changes to your diet with green smoothies you will enjoy, and want to share with others.
The aspiration is to build a healthier, balanced lifestyle and maintain it for the rest of your life.
Healthy additions, like a delicious green smoothie to your everyday life is likely to reduce cravings for sweets and salty processed foods.
A Smoothie A Day challenge will help you stay motivated and provide you with the recipes, support and inspiration you need to make a healthy change to your life and maintain good health.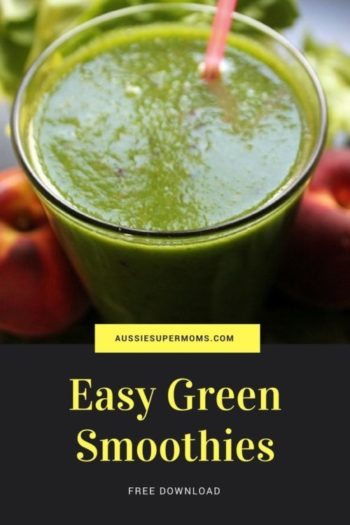 Sign up for 'A Smoothie A Day for 30 Days' challenge and you will receive the following for free:
Easy Green Smoothies – E-Book with tips, recipes and more.
Weekly inspirational and support emails
Updates
If you have a recipe you would like to share, let me know through my contact form.
If you are on Instagram please be sure to share pictures of your smoothies with #smoothiechallenge and tag @AussieSuperMoms.
Help us to spread the word, like us on Facebook and Pinterest.
Commit to a smoothie a day!  Sign-Up here.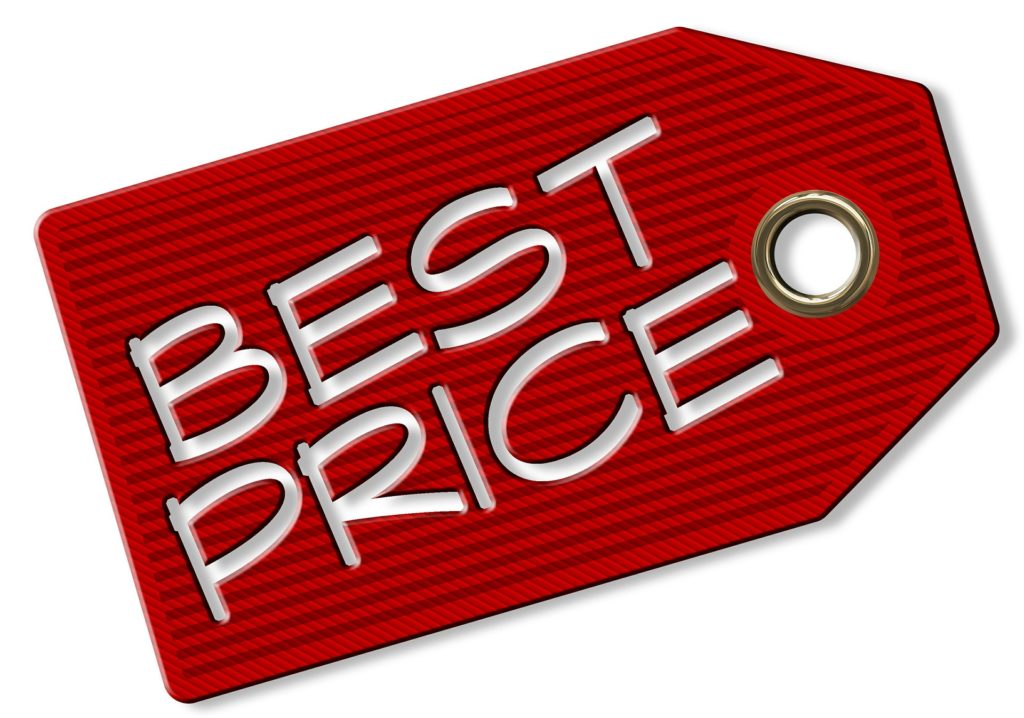 I am a big advocate for budgeting, finding deals, and buying at the best price.
I believe in getting all the items you NEED and LOVE without spending too much on them.
I'm intentionally not calling it saving. Saving implies scarcity. Buying at the best price means smart shopping.
Chasing discounts on overpriced items not always equal to less spending. Although the discount can be a huge saving compare to the original price of the item, but still not smart if you can get the same item for an even lower price from a different retailer.
* This post may contain affiliate links, which means I may receive a commission if you click a link and purchase something we have recommended, at no cost to you. For more details, you may view our disclosure policy.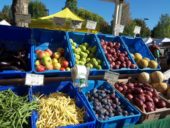 There are additional things to consider as  well.
How far you have to drive to get that $5 discount?
Are you only going for that one item, or you will do the rest of your shopping in the same store? If you do the rest of your shopping there as well, how the prices of the other items compare to those in a closer shop?
If buying online, will the item still be the best buy after adding the postage amount to it?
There is a lot of buzz about savings, coupons and cashback sites on the internet these days. These ideas may help to achieve the goal of shopping and saving, but they can just as easily lure you into impulse buy territory, and once your are in a shopping mode, you may spend more than you have intended.
When we see that something is 25%, 50% or even 80% off, we feel the urge to grab the bargain even when we could do without it. You must be able to say "NO" to these.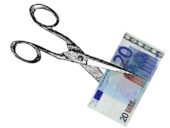 When shopping for my family online, I do a little research on the item first. I like to look around to see the offers of different advertisers.  I find out the selling price from 3 or more different vendors to get a feel for the average price of the product and I buy from the site that has the best price including the postage.
When purchasing online, the additional postage must be taken into account when we are comparing prices and deals as a free shipping offer may make all the difference.
I may or may not use comparing sites, as they are usually get their cut from all of those who they are comparing, and they might exclude some cheaper vendors, who are not paying them. If I really want to get the best price, I do the comparing myself. A lot of times after getting familiar with the online retail prices, I run into a local store, where I can buy the item faster and cheaper. Other times it is cheaper to order something online even with the postage.
As you can see, it's key to be familiar with the usual prices of offers and to keep our eyes open for the real bargains.
After the forewarning above, let's see who can benefit from Coupons, Cashback sites and Rewards cards.
Coupons
Coupons can be a great way to save money. You might receive coupons in the mail, or they are printed on the backside of your shopping center docket, printed in the local newspaper.
I love pizza, and even if it is on my restricted food's list for not being too healthy, we do indulge in it sometimes.
So why not use the Domino's coupon code?
Here's where to look for even more coupons online:
allthedeals.com.au is your one-stop-shop for all the online coupons there are in Australia.
Coupons can help to cut back on the prices of things you need and use and they are usually issued quite regularly.
Cashback Sites
I've heard lots of my friends who live in the US talk about Ebates and I have found it very intriguing but did not look into it until recently. In my honest opinion it can be great for some, but won't suit everyone.
Who can benefit from these cashback sites?
These can work for those who frequently shop online such brands as BONDS, Cotton-On Kids, Esprit, Fila, Lacoste etc.
If you do most of your shopping in the local shopping centre, than you are not going to see lot's of coins rolling back to you.
How does it work?
You shop through the Cash Rewards website and you receive a cash percentage back from the online retailers you purchased from. Note that it's not an immediate cash back and depending on the retailer's policy, it can take up to a few weeks  to receive it. However the cashback amount could be as high as 7% of the original purchase amount.
WARNING! Don't log-in to brows bargains, unless you are very clear on what do you need and the item you intend to buy is listed on your budget for the week. Otherwise you will end up with over the budget expense, and if you used a credit card for the purchase, you can write off most of the cashback rewards as interest payments.
Of all the cashback websites in Australia, Cashback Club offers the highest amount of monies returned, guaranteed. But as I have suggested before, do your homework first and find out what is the average market value of the item you want to buy.
Cashback Club partnered with thousands of retailers offering millions of products and services, meaning you can receive money back on almost anything you purchase online. The number of products and services on offer is growing by the day, as more and more retailers join Australia's number 1 online shopping cashback website.
The site makes it easy to find a deal that might suit you without having to sieve through hundreds of deals not relevant to you.
Rewards Credit Cards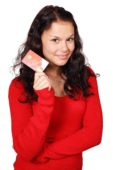 Rewards credit cards usually have a higher interest rate and a certain interest free period.
If you pay off your outstanding balance each months, meaning, you keep your account interest free, than the reward points for shopping will add up and indeed, will be an extra bonus.
However if you go over your interest free period, and start paying interest on the out-standing balance, the reward points will hardly be enough to offset the interest to be paid on your expenditures.
Shop with an open eye and only buy what you really need. Happy shopping!