So once your child knows day time toilet training, night time training is easy right?
For my daughter Amelia aged 3 we have had fully taken away nappies and pull ups and went head into day and night training at the same time because when we asked her why she wasn't using the toilet she answered 'because I don't want to'. Amelia was getting lazy or too busy in what she was doing.
Now we have gone into day and night training at the same time, we are finding it a lot easier. We usually have no accidents during the day now and at night I put a huggies bed mat on her bed just in case she has an accident so I am not changing her bed sheets every night. During the night they need to learn how to use the toilet so I wake my daughter up before I go to bed and take her to the toilet 9 times out of 10 she goes to the toilet.
Toilet training can be a tricky task and some kids are scared of the toilet. My stepson was a lot is easier to toilet train then my daughter, that just shows you that every child is different.
Also remember to cheer your child on and tell them good job for using the toilet.
At the start of toilet training reward charts or reward systems worked for myself. She got a sticker each time she went then it was treats like quality time with mum if she used the toilet.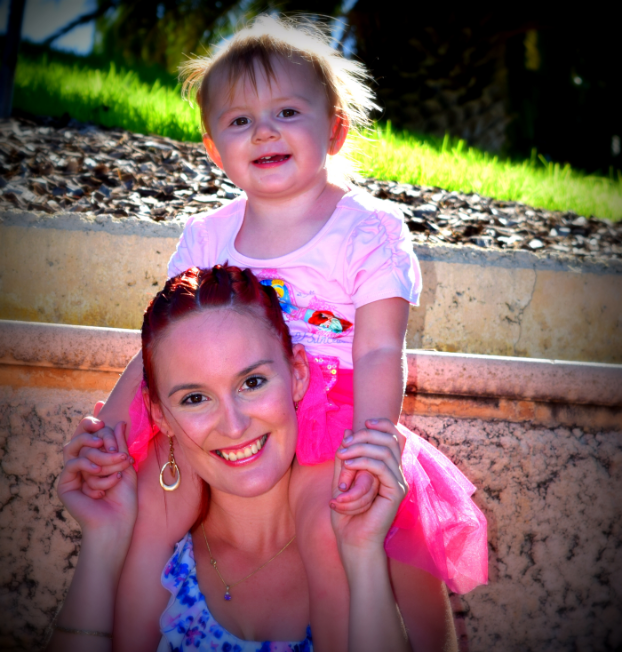 At one stage in our children's life we need to introduce the toilet to our kids, some may love or hate it. Every child is different on when they begin going to the toilet by themselves or just going in general. Also all parents may toilet train differently some may start on the potty as some may go straight to the toilet.
Now what is the right way to toilet train your child every parent may ask. There is no such thing as right way – each child will do it in different stages and in their own time.
At one stage in toilet training kids are going to have accidents. Don't house bond them as they need to learn how to go to toilet outside of home.
I personally can suggest using sticker charts or a reward system.
For some kids going to the toilet is like a waste of time or they just feel like they have time as our like children have so much fun and play to do! I would suggest taking your child to the toilet every 20-30 minutes when at home even if they say they don't need to go because this will get them into the habit of going to the toilet.
For my Daughter she never used a potty it was like a toy to her. When she started toilet training it was straight to the toilet and have watched myself go to toilet she wanted to go to the toilet like mummy.
Sometimes in life there are situations that might get them to go backwards in toilet training or in their stages of learning in their life. When my daughter had to have surgery she went extremely backwards, she was going to the toilet perfectly fine before the surgery then after she just wouldn't go because she was very upset – which I expected. After all the surgery, she was back to normal – it was like starting from scratch.
When we got back into the toilet training again I used pull ups if I knew we will be in the car for a long period or if she was tired. In between that it was underwear and I had a bag of clothes in my car at all times (in case of number 2 accident while toilet training) with spare wipes , clothes and some underwear.
We used a Sticker chart that every time she went to the toilet she got a sticker. In between stickers she would get her favorite piece of fruit like grapes or bananas. I would take her to the toilet every 30 minutes roughly to make sure she was going and this minimised her accidents as she was going to the toilet so often.
If she had an accident she would get in trouble for not going on the toilet as for my daughter she would have an accident straight after going to the toilet. Also every time she got babysat and went to her early learning centre I'd make sure they would continue the toilet training on so we didn't go backwards all the time.
When toilet train, always remember to stay patient. We have all been though toilet training when younger so it is nothing new to us in that sense.
When night time toilet training I'd suggest going to the toilet before your child goes to bed and a few hours after to ensure they don't wet the bed.
As each to their own you will find your own special way to toilet train your child.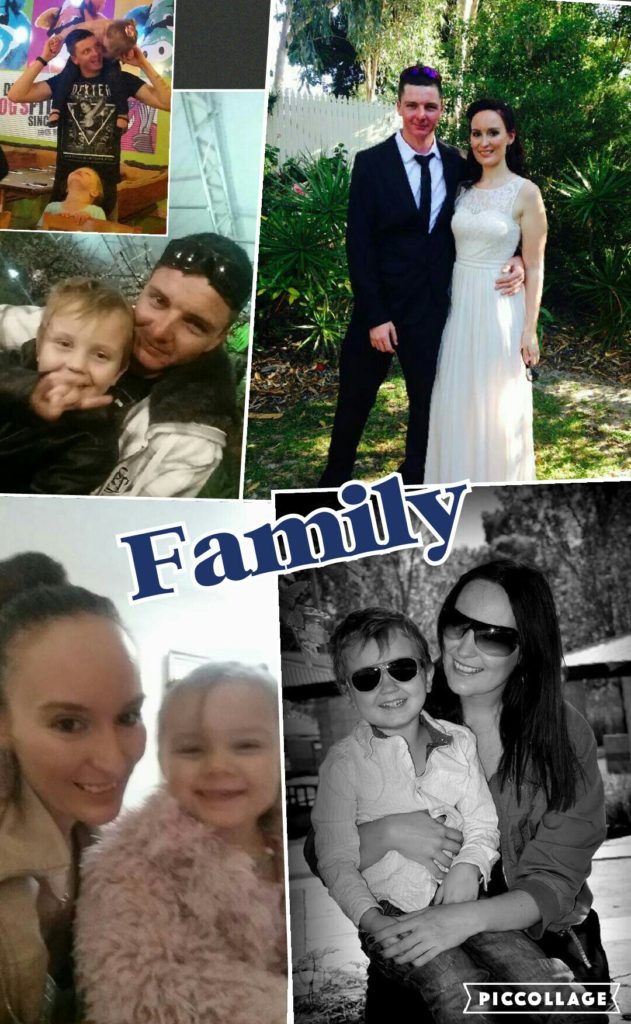 As a Mum to my beautiful 3 year old daughter Amelia and Step Mum to my handsome 4 year old stepson Blaire, juggling full time work, running a Business and having family life sometimes can be tricky but it is all worth it.
Some people ask how do you do it? As like other mums out there you just do it and make it work and enjoy every moment with your kids.
As a mum we already have many titles for our name, we are the household chef, cleaner, nurse, photographer, friend and loving wife or partner for some of us. As having all those titles under our name MUM, some of us add on the titles and it can be challenging at some points.
For myself being a mum, working fulltime, running a business and having a social life at times can be stressful. Over time you learn you need a time schedule to make your busy life work.
When I say time schedule make sure to have 'YOU time' scheduled or you will crumble at points. Some people hate leaving their kids on their families to have that time. But at the end of the day, after you have that 'YOU time', you can then be the best version of a mother you can be.
Personally working full time, making lunches for work and school to be ready for the next day can also be the last thing I want to do once I am home each night. I have now become a popular fan of meal preparation for about twice a week, enabling us to always have healthy snacks and lunches available in our household.
As having a busy life you also have to make time to look after your own relationship with your partner and kids.
My partner also helps when he can but much like me, likes to keep busy and we enjoy every second we spend together as a family. When my partner isn't working away we take turns in sorting the kids out after dinner. As a family we make it out and also schedule time for our family and time for us as a couple.
Exercising in a busy schedule is always tricky just make sure if you really want to fit it in just make it work, maybe you might have to schedule the alarm clock an extra 20-30 mins early to get up and do your workout first before starting your day or even before your little ones are awake. While saying that if your little ones are up and clingy don't let that stop you just make them a part of your workout and do it together. Kids love using their energy up so what a way to do it and teach them a great habit for when they are older.
Every work night is a rush for dinner and to get kids ready for bed. But in saying that my kids bedtime is my favorite time after work as we read a few stories, cuddle up and have a game before they go to sleep every night.
As a mum you know SLEEP is much treasured after going through hard nights or newborn stages. To keep up with my busy life I have to make sure I have enough sleep to get me through the day and that means Monday to Friday I give myself a bit of bedtime schedule.
Starting each morning off on the right foot can be tricky also if you wake up to grumpy kids (each of us MUMS know what that is like). To keep myself feeling happy and on top of my busy life I start each morning practising gratitude and thinking what I'm grateful for in life, this is something myself is quite new too but loving it!! I make sure to start my day off on the right foot with my nutrition and a good breakfast. I know breakfast can also be hard in a busy schedule for school runs or day-care drop offs etc. If I don't have enough time to have a healthy proper breakfast, I make a smoothie for a nutritious breakfast on the run or even in a snack during the day.
Adding to my many titles as of the end of this month I shall be studying part time as well as everything else too, Just because I'm a busy mum I am not letting my dreams or goals disappear, for I can show my kids anything is possible.
So as the busy mum lifestyle can be crazy or take some time to get use too, remember to always take time for everything and that you're not a bad parent for being busy.